Providing Professional Design, Installation, Maintenance & Lawn-Care Services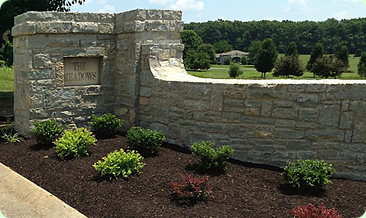 Design
From greenscapes to hardscapes, casual to formal, low-maintenance to Japanese gardens, we provide the design that fit your land, home and needs. Every project is different. Our design team considers the setting, house style as well as the owner desired uses, such as outdoor entertainment or perennial flower beds for cuttings. We incorporate all aspects to create a landscape that reflects the style and functionality of the space.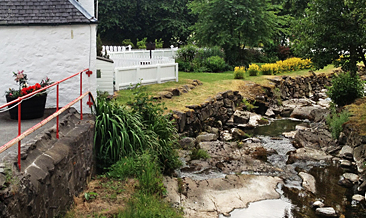 Installation
Since we install what we design, L&J takes great pride in our craftsmanship and meticulous attention to all details involved! Our installation expertise includes landscapes, irrigation systems, walkways, patios, retaining walls, outdoor lighting and much, much more. Our specialty is raised-bed landscaping which prevents soil compaction, provides good drainage and adds interest to any yard.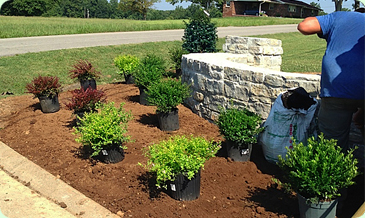 Maintenance
We take the guess work and hassle out of landscape maintenance by tailoring a plan that handles as much or little as you require. Some clients like to garden while others don't have the time or desire to maintain the landscape themselves. Our landscape maintenance team keeps your yard picture perfect and ready for entertaining. Services include plant/tree care, fertilization, pest control, weeding, irrigation system care, hedge trimming, prunning, mulching and more.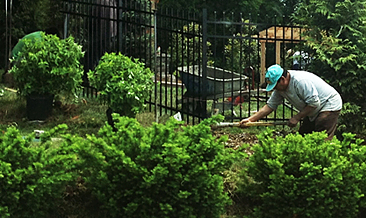 Lawn-Care
L&J LawnScapes also provides scheduled lawn-care services, including grass cutting, border edging, hedge trimming, leaf removal and more.
Our lawn-care team is professional, on time and courteous.
Give us a call about any of the services we provide at 615.330.8212, we'll have your yard it looking its very best!
All work is done by contract, payment is not due till job is completed and inspected by customer. Our clients will attest that L&J LawnScapes services are a quality investment. References available upon request: 615.330.8212.
Learn More About L&J LawnScapes